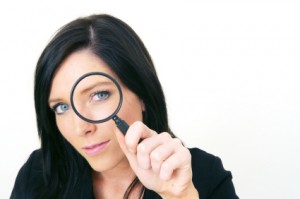 Are you maximizing every opportunity the internet can offer your business?
If not, you can be sure that your competitors will outperform you. You see….it is no longer enough for your business to just have a web presence – you need the right combination of "touch points" online to compete effectively with your competitors and meet the needs of your customers – new and existing.
Imagine listening to your favorite radio station that's not quite tuned in while it's running an ad for a product or service you are actually interested in. With all the interference and distortion, you can't quite hear the message the ad is trying to get across. So you get annoyed and either switch off the radio all together or find another station to listen to.
Your online presence is not so different. Your sales messages must be clear and effective – free from distraction. You must present your prospects and customers with "calls to action" that work functionally and intuitively. And, your sales process must be easy and stress free. If you fail to meet any of these fundamental requirements, your business will underachieve and your competitors will benefit.
Although you may recognize that you're not generating the results that you want with your marketing, you may not know what needs to change or how to get started.
With our 21-Point Marketing Audit & Strategy Session, we:
Review your goals.
Determine what is currently being done.
Evaluate what is working.
Analyze your online reputation (customer satisfaction).
Recommend what should be done in the future.
If you are looking to attract more clients and rapidly grow your business, then you cannot afford to miss this opportunity.
The audit is a FREE 30-minute phone or in-person consultation. By looking at your current marketing efforts, your industry, competition and target market, we can evaluate the effectiveness of your online marketing, offline marketing and any relationship marketing you may have, including any other promotions you may be using to get customers.
At the end of our session, we'll be able to assist you in identifying what is working, how to improve what is not and find the underutilized areas (or hidden gems) of profitability in your business. By tapping into these areas, we can then recommend a strategic marketing approach and effective campaigns than can result in exponential and accelerated business growth.
It is our primary objective to deliver results that empower you to gain a competitive edge in your market that will reap long-term benefits. If you like what we find, we will work closely with you to create an effective marketing strategy to get your business more sales, profit and success.
There's no longer a need to continue wasting time or energy on marketing campaigns that simply do not work. Use the link below to schedule a time to benefit from our 21-Point Marketing Audit.

Alternatively, complete the form below and we will contact you to arrange a time for your Free marketing audit.