Thanks for joining our online marketing mailing list.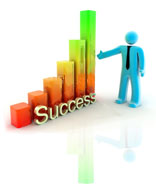 You are now signed up to receive the "5 Mistakes" report and MarketingBits, your source of information, tips and techniques to attract and retain more customers and increase your bottom line.
You'll soon receive a welcome email with your download link to the report along with other useful information.
If you haven't already done so, please take a moment to add ronda@themarketingjd.com to your address book or safe senders list.