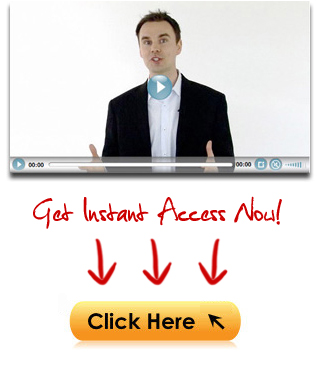 Experts Academy is a 4-day advanced training program for authors, speakers, coaches, seminar leaders and online marketers taught by Brendon Burchard. The program teaches people how to start from scratch and become the new guru in their industry.
Brendon is the Best Selling Author of "Life's Golden Ticket," and I had the pleasure of meeting him a couple years ago. I also had the opportunity to see him in action as an alum of his Partnerships Seminar. Brendon provides powerful and practical content that you can put into action immediately. Just take a look at the complimentary videos he's posted about experts academy. Over three hours of content (no fluff, no filler) for free.
Experts Academy teaches a completely unique approach to business building that most business professionals are not using. Brendon shows you just how he amassed 4.6 million in 24 months with just one assistant, using a business model that does things completely different than most.
In his Program you will learn:
How to get a major publishing deal or self-publish your book and sell a TON of books quickly and easily (with or without publisher support)!
How to get a minimum of $10,000 to speak at major corporations, $7,500 at nonprofits, and $4,500 at colleges…THIS year!
How to launch live events and have your own $500,000 seminars!
How to become a highly-paid life coach or business coach and help change lives and careers… and get paid thousands of dollars a month from your clients!
How to package your expertise and sell it online for thousands of dollars…over and over and over and over again!
How to win big-time clients, contracts, and press coverage as THE expert in your industry.
On top of that you will learn SECRETS like:
How Tony Robbins build his expert empire?
How John Gray came about selling over 40,000,000 books?
How Brendon Burchard became a highly-paid expert in no time, starting from scratch?
But after we peel away the glitz and glamor of it all, What's Really In Experts Academy for you?
I know from experience that Brendon provides you with all the tools you need to be successful. And, herein lies the problem:
Without Action, There Is No Change…
If you don't plan on taking action with the knowledge and information Brendon Burchard shares, don't waste your time or money! One of the key points Brendon highlights is to focus, that is singularly focus, on your area of expertise. Whether you are an author, speaker, coach, seminar leader, or online marketer, you must know your subject matter inside out. You then apply his methods to Position, Package and Promote yourself as an expert and reap the financial rewards that come with expert status.
So, if you are serious about spreading your message, be it a life story or "how-to" information, Experts Academy Online is the program for you. And because I know it's difficult to try and do everything at once, I'm offering an Exclusive Experts Academy Bonus that will help with the promotions phase of the program. Click the link below to learn more: