Reaching a local audience has become a vital marketing strategy.  Consumers are increasingly searching online for local business information.  This locally focused traffic typically results in higher conversions and sales.
Local search, and the tools associated with local online marketing, is an effective way to get qualified traffic to your site.  Here are three tips to help you bring in local customers:
1.  Optimize your site for local search.  You do this by developing a target keyword list based on the most popular search terms for your business.  Then align your keywords with your geographic area.  For example, "Las Vegas Plumber," "NY Car Insurance Company," or "Bay Area Estate Planning Attorney."  Include these keywords in your meta tags, title tag and the text on your site.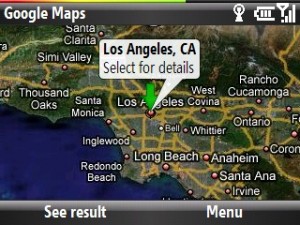 2.  List your business with Google maps. With applications for the iPhone and other mobile devices, as well as an automatic top spot on Google searches that specify locations, Google Maps is the killer app of local online marketing. You should make sure your business is listed so that it will help attract customers. Once Google has verified your address with either a telephone call or postcard, your listing will appear. You can write your own descriptive text, offer coupons for potential customers to print out, and even adjust the indicating arrow in case, for instance, the entrance to your business is on a different street than its legal address.
3.  Incentivize customers to join your mailing list.  Most people these days are aware that their email address is a valuable commodity, and they also fear spam.  So simply asking customers or potential customers to opt in to your email marketing list may not be enough.  However, providing an incentive can yield desirable results.  For example, offering a chance to win a prize, receive exclusive coupons or advance notice of promotions will entice current and potential customers to join your mailing list.  Once you have their information, make wise use of it.  Follow up with good quality information they can use, either via a newsletter or an autoresponder series and occasionally give them a call to action to purchase one of your products or services.
By optimizing your site for local search traffic and creating content people want, you establish credibility which inspires trust and motivates your prospects to make that first contact to hire you or, to locate your store so they can visit your shop and buy from you or, get their credit card out to buy from your online store.