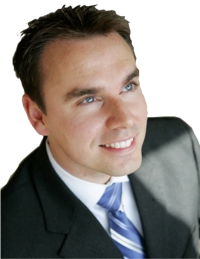 Earlier this year, Brendon Burchard released Experts Academy Online, a home study course designed  to train authors, speakers, seminar leaders, coaches and online information marketers to become  experts in their field. With the success of that program, he is now releasing Experts Academy  Elite.
With even more information this go around, Experts Academy Elite is the most comprehensive training  available on building credibility and establishing yourself as an expert. In today's economic  times, it is particularly important to distinguish yourself and your brand from everyone else in an  overcrowded marketplace. By helping others with your advice, knowledge and information, you not  only get PAID but add value as well.
Brendon is no slouch when it comes to adding value. Having participated in his Partnership Seminar  and home study course, he over-delivers with quality content. Creating and delivering quality  content is the crux of the experts training.
Experts Academy Elite will include the very secrets and tools Brendon has used for building his own  expert empire. His innovative strategies will help you start from scratch and position yourself as  an expert, package your knowledge into lucrative programs, promote your products for recurring  income, and partner with others to get your message out.
Right now, there are people in your market looking for your advice and information.
Why not build a new and lucrative career right now?
Why not become the expert on your topic of choice and make a real difference and an income at the  same time?
Why not TRUST in your ability to find and create information that can help people improve their  lives and grow their businesses?
YOU can be the expert!
Brendon's program can help you do it. So, make the choice today to get started. Don't wait another  year to get your information out there in a BIG way and get paid for it.
Experts Academy Elite will be open for only a very limited window, so go enroll now at Experts  Academy. And if your are looking for an EXCLUSIVE Bonus that completely compliments the program,  check out the Experts Academy Bonus.