Looking to attract more clients? Need help finding them? Want to retain your existing ones?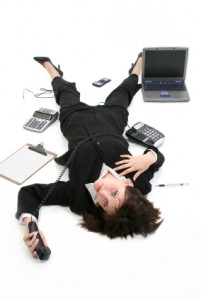 If you answered YES to any of the above, you are not alone. I work with small business owners and independent professionals who intimately understand the phrase, "You eat what you kill."
But, let's face it. This is easier said than done. Bringing in enough business on a consistent basis to keep the lights on and provide some semblance of work/life balance can be painfully frustrating – even overwhelming.
Do any of these situations sound familiar?
You love what you do but hate marketing.
You're working hard but not getting the results you want.
You have a tough time attracting clients to your business.
You can't seem to find the right marketing solution for your business.
You want to reduce your marketing expenses and improve your bottom line.
These situations are enough to bring even the most savvy business owners pause and their business operations to a screeching halt.
But, imagine your business with a marketing system that:
Attracts more clients.
Improves your profit margins.
Provides content/media publishing and distribution.
Increases your customer loyalty and retention.
Works for you while you sleep.
That's where I come in…
I work with you to develop an online marketing strategy that reaches, excites and leads prospects to become your client.
Your success is my business. So in order for me to help you, you should be:
Highly Motivated – You desire a real change in your business and are willing to put forth the effort to make it happen.
Open To Change – You realize that what you are doing now isn't working and you are now willing to apply a different marketing approach to your business.
Knowledgeable About Your Target Market – You know the makeup of your audience and what they desire the most (e.g., business success, save money, more free time, etc.).
Now that you know a bit about Who I Help, learn more about [button_round color="red" url="http://themarketingjd.com/how-i-work"] How I Work [/button_round]